Visit Perugia, Umbria with your children
Holidays in the homeland of chocolate and jazz with your family. Perugina fabric, Eurochocolate and Umbria Jazz!

Perugia is the homeland of chocolate and jazz music in Umbria, Italy and it is worth visiting at least once with children. Land of Eurochocolate, an international chocolate festival (October), Perugina Worldwide famous chocolate factory and Umbria Jazz festival (July). Perugia is the ideal place to visit with your children in Umbria. See the Rocca Paolina, once a fortress in Perugia, often home of exhibitions and fairs.
Click on the images below to discover Perugia lastminutes and special offers!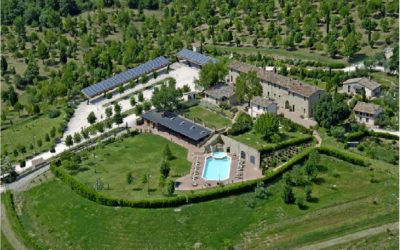 Holiday Farmhouse Ulivo del Trasimeno, Umbria. Located just a short distance away from Lake Trasimeno this Agriturismo offers 13 independent apartments, a private pool and a garden with children's playground, bbq area and WiFi Surrounded by the green Umbrian...